Window Cleaning Company In Aurora, CO
wHAT mAKES A Good Front Window Cleaning & Pressure Washing THE BEST IN Aurora, CO?
Exceptional Customer Service
We go above and beyond what is expected.  Not only do we meet the needs of our customers, but also exceed their expectations.
Eco-friendly products are a great way to reduce our impact on the environment. We cause less pollution and conserve resources. Every little bit helps!
Our community is very important to us. We would not be where we are today without the amazing support from our customers.
Window cleaning is the process of removing dirt, smudges, and other contaminants from windows. It can be done manually using a variety of tools, or it can be done using specialized equipment and chemicals. Window cleaning is vital for both commercial and residential properties. Commercial properties need to maintain a clean and professional appearance, while residential properties can benefit from increased natural light and curb appeal. Window cleaning is the process of removing dirt, debris, and other contaminants from windows. Cleaning your windows can be done using various methods, including manual cleaning with a mop or squeegee and water-fed poles to clean your windows. Window cleaning is essential for aesthetic and practical reasons; dirty windows can make a building look unkempt and reduce visibility, making it more difficult to see both inside and out.
In addition, the build-up of dirt and grime on windows can lead to damage over time, so it is crucial to keep them clean to prolong their lifespan. There are a few different methods used to clean windows, and the best way to use them will depend on the type of window, the level of dirt, and grime. For example, manual cleaning with a mop or squeegee is often enough for lightly dirty windows, while more stubborn dirt and grime may require a water-fed pole. You can clean your windows on your own or by hiring a professional service. If you choose to do it yourself, be sure to have the proper supplies and equipment on hand, and take care to avoid damaging the windows. Hiring a professional service will come with additional costs, but it will save you time and ensure that the job is done correctly. They will ensure that the job is done without damage and provide services that prevent future damage. Contact us today for your free estimate.
#1 Window Cleaning Services
Windows are one of the most critical parts of any home – they let in natural light and give us a view of the outside world. But windows can also be a magnet for dirt, dust, and grime. That's why it's essential to keep them clean, both inside and out. Cleaning your windows regularly will not only make them look better, but it will also help extend their life. Dirt and grime can damage the window's surface, making it more difficult to clean over time. In addition, windows that are not cleaned regularly can develop permanent water spots or streaks. Cleaning your windows is also crucial for energy efficiency. Dirt and grime can prevent light from entering the home, making it harder to heat and cool the space. Dirty windows can reduce solar heat gain by up to 30 percent. You'll have to use more energy to keep your home at a comfortable temperature, resulting in higher energy bills. So how often should you clean your windows?
It depends on the type of window and the amount of traffic in your home. For example, if you have a lot of people coming in and out of your house, or if you live in an area with high pollen counts, you may need to clean your windows more frequently. In general, windows should be clean at least once a month. Cleaning your windows doesn't have to be a difficult or time-consuming task. At A Good Front Window Cleaning and Pressure Washing, we can have your windows sparkling clean in no time. We use the latest techniques and equipment to get your windows looking their best. Our team of professionals can also clean hard-to-reach windows, including skylights and sunrooms. We have services for both residential and commercial customers. Contact us today to learn more about our window cleaning services. We look forward to helping you achieve streak-free, spotless windows!
Top-Rated Exterior Cleaning Services Near Me
Weekly & Monthly Services
Premier Window Cleaning in Aurora, CO
Window cleaning is one of home maintenance's most essential yet often overlooked tasks. Not only does it keep your windows looking clean and bright, but it also helps prolong their lives. Whether you plan to sell your home or not, its value is always significant. One of the first things potential buyers will notice about your home is its curb appeal; dirty windows can quickly turn off. Having sparkling clean windows can add thousands of dollars to your home's value and make it much more appealing to buyers. Dirty windows block natural light and make it harder to see, leading to increased energy costs. In the winter, you'll likely find yourself turning on more artificial lights during the day, and in the summer, your air conditioner will have to work harder to cool your home. Keeping your windows clean can help you reduce your energy bills and save money.
Dirty windows can harbor all sorts of bacteria and allergens that can cause illness, particularly for young children, the elderly, and those with weakened immune systems. Regularly cleaning your windows helps remove these contaminants from your home and creates a healthier environment for everyone. It's well-known that natural light can improve your mood, but did you know that clean windows can also make a difference? Seeing through dirty windows can be frustrating, and the overall appearance of your home can suffer as a result. Having clean windows can help you feel better about your home and improve your mood. Keeping your windows clean is crucial if you plan to sell your home someday or enjoy its current value. The benefits of window cleaning are numerous, so there's no excuse to make it a part of your regular home maintenance routine. Contact us today to schedule your free estimate. We'll be happy to provide you with a quote for our services.
A Good Front Window Cleaning Services
Window cleaning is integral to keeping local communities clean and well-maintained. Not only does it improve curb appeal, but it can also help to prevent the spread of dirt and debris that can lead to health problems. In addition, regular window cleaning can also extend the life of your windows by avoiding the build-up of grime and pollution. Many professional window cleaning companies offer their services to local communities, and most will also offer discounts for regular customers. In addition, many of these companies use eco-friendly cleaning products and methods which are suitable for the environment. If you are interested in supporting your local community and keeping it looking its best, consider hiring a professional window cleaning company. You'll be amazed at the difference it can make! If you don't clean your windows regularly, dirt and grime will build upon them.
Neglecting to clean your windows can lead to a number of problems, including reduced visibility through the windows, making it more difficult to see out and enjoy the view. The build-up of dirt and grime can eventually damage the window, leading to costly repairs or replacements. If the build-up of dirt and grime is severe enough, it can block sunlight from entering the room, making it darker and dreary inside. Dirt and grime can also attract insects and other pests, which can be a nuisance and potentially dangerous. Therefore, keeping your windows clean is essential to avoid these problems. At Good Front Window Cleaning and Pressure Washing, we take pride in cleaning local business and residential windows. Our team is highly trained and experienced in all aspects of window cleaning, and we use the latest eco-friendly products and methods to get your windows sparkling clean. Contact us today to schedule your free estimate and learn more about our residential and commercial window cleaning services.
Residential  & Commercial
Window Cleaning & Pressure Washing Contractor
A Good Front Window Cleaning And Pressure Washing Offers Professional Window Cleaning, Pressure Washing, And Soft Washing Services To Homes And Businesses Throughout Highlands Ranch And The Surrounding Areas.
WHY CHOOSE A GOOD FRONT WINDOW CLEANING & PRESSURE WASHING?
Window cleaning services are essential for many reasons. They can clean your windows and free from streaks, smudges, and fingerprints. They can also help to improve the look of your home or office and make it more presentable. Additionally, window cleaning services can also help to remove any dirt, dust, or grime that has built up on your windows over time. Window cleaning can ultimately extend the life of your windows and keep them looking new for longer. There are a few things to keep in mind when choosing a window cleaning service. You will want to make sure that the company is insured and bonded. It will protect you in case of any damage that may occur during the cleaning process. You will want to ask about the company's cleaning methods and equipment. Some companies use environmentally-friendly cleaning solutions, while others may use more traditional methods. Finally, you will want to inquire about the company's pricing structure. Some companies charge by the hour, while others charge by the number of windows being cleaned.
Choosing the right window cleaning service can be difficult, but it is essential to take your time and find a company you can trust. At A Good Front Window Cleaning and Pressure Washing, we understand the importance of cleaning your windows. We are fully insured and bonded for your protection. We offer a variety of window cleaning services that are designed to meet your specific needs. We use only the highest quality products and equipment to ensure a streak-free finish. Our team of professionals will work quickly and efficiently to get your windows looking their best. Contact us today at A Good Front Window Cleaning and Pressure Washing to schedule your free consultation and learn more about our residential and commercial window cleaning services. Any questions you have, we are more than happy to answer. We look forward to serving you!
Justyn is awesome! Professional, determined to please, a pleasure to work with and reasonably priced! I am highly satisfied & would totally recommend A Good Front to all!
- Kelly, C

Great company! Great people! Fair pricing!
- John, R

I would highly reommend Justyn and A Good Front Window Cleaning & Pressure Washing to anyone looking for the highest quality service for their home or business!
- Cassidy, N

We recently hired A Good Front for window cleaning, gutter cleaning, driveway pressure washing, and siding soft washing - everything turned out fantastic! Justyn was extremely knowledgeable, professional, and easy to work with. He was also very detail oriented and went the extra mile to ensure that all components of our job were done the right way. Communication was clear throughout the week and all work was completed on schedule. We will definitely be using A Good Front again in the future!
- Andrew, T

"A Good Front Window Cleaning", is the best vendor I ever used, for cleaning windows and screens, at my home. 👍 Smart, quick (w/high quality), efficient, knowledgeable, & personable. Showed up on time, and performed exactly what they said they would do for me. 🤩 I highly recommend this company, for any and all services they provide. Sincerely, Billy Bratton
- William, B

Justyn did an amazing and very thorough job on our windows. He really took his time and made sure the results were perfect. Would recommend highly to anyone looking to have their windows cleaned.
- Megan, B

We just used this company to power wash our home and clean all our windows inside and out. They are extremely professional, excellent prices, great customer service, and we are very impressed .... our house looks brand new!!!! Thank you!!!! We will definitely be using them again!
- Missy, D

We're selling our house, Justin came out and pressure washed the front door/porch area and cleaned all of our windows. We should've had it done years ago! He was available within a matter of days and very polite and professional. We will definitely schedule with them again next time!
- Gabrielle, W

A Good Front Window Cleaning and Pressure Washing has been excellent! I will use them again for all my window washing and pressure washing needs!!
- Daniel, M

A good front window cleaning and pressure washing was referred to me by my sister. I'm so glad she did. They came in and did an amazing job cleaning my windows and they also pressure washed my driveway which came out great. I will definitely be using them again in the near future!
- Jewel, W

A good front window cleaning & pressure washing is the best! Very thorough, very friendly. I refer all of my friends to them! 👍🏿
- Rob, C

I was so happy to find Justyn and his company on WOM Littleton! He was very professional and respectful, provided excellent service, and had reasonable prices. He pressure washed my house and driveway and cleaned my windows and screens. He is as detail oriented as I am. He did a fabulous job!
- Alina, V

Pure perfection I have to admit! We've been living our home for almost 5 years and never had our windows professionally cleaned. Justyn/Jason cleaned our windows to the point that it looked like we didn't have any windows at all. Unbelievable difference in his remarkable skills made. We also took advantage of having our gutters and power washed our deck and partially back of the house, again perfection. We bundled all of his services together and received a nice discount...10 stars across the board.
- Gordon, O

Window Cleaning
Dirt, grime, streaks, and smudges can damage the window's surface, making it more difficult to clean over time.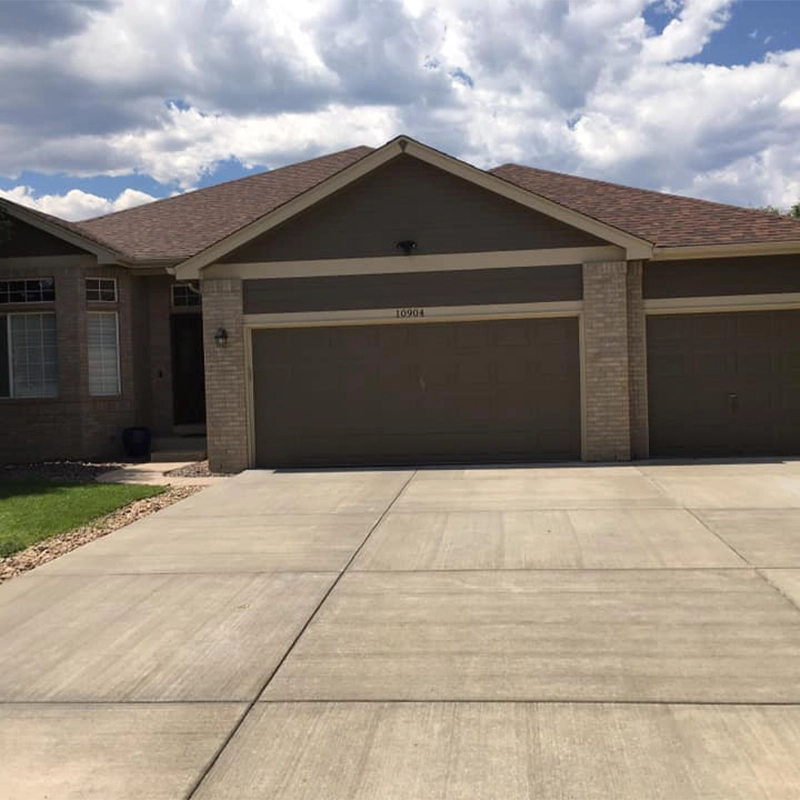 Pressure Washing
If you're looking to improve the look of your home and prolong its life, pressure washing is a great option.
House Washing
Regular house washing can help protect your home's finish from damage caused by sun, wind, and rain.
Roof Cleaning
A clean roof can last up to 50% longer than a dirty one, which means less money spent on repairs and replacements.
Gutter Cleaning
Gutter cleaning is one of those necessary evils of home ownership. It's not the most fun task, but it's essential to do.
Solar Panel Cleaning
Dirt, grime, dust, and pollen can build up on your solar panels over time, reducing their ability to perform at their peak.
Commercial Pressure Washing
A well-maintained building sends a positive message to customers and lets them know you take pride in its appearance.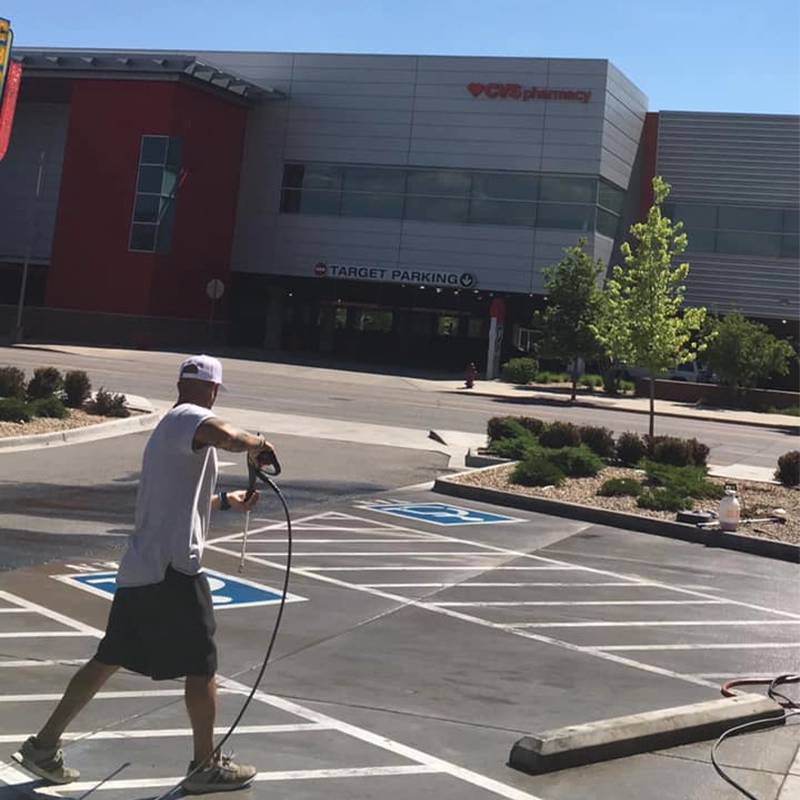 Parking Lot Cleaning
Cleaning removes debris and hazards from the parking lot, creating a safer environment for employees and customers.
Graffiti Removal
Graffiti can lead to decreased property values if left unchecked and may turn potential customers away.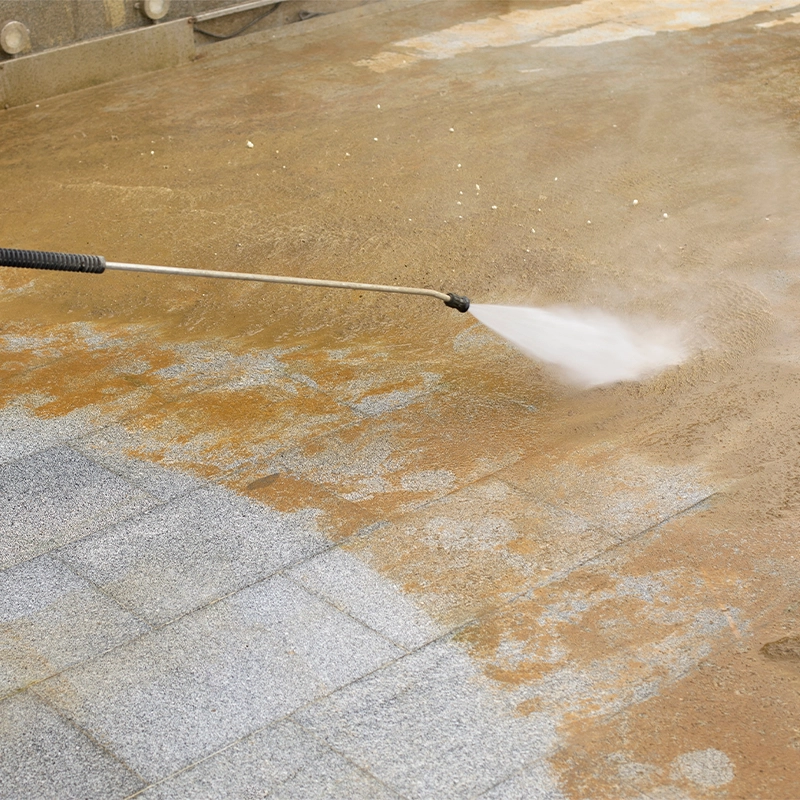 Rust Removal
Rut removal can be unsightly and dangerous, causing structural damage and posing a health hazard.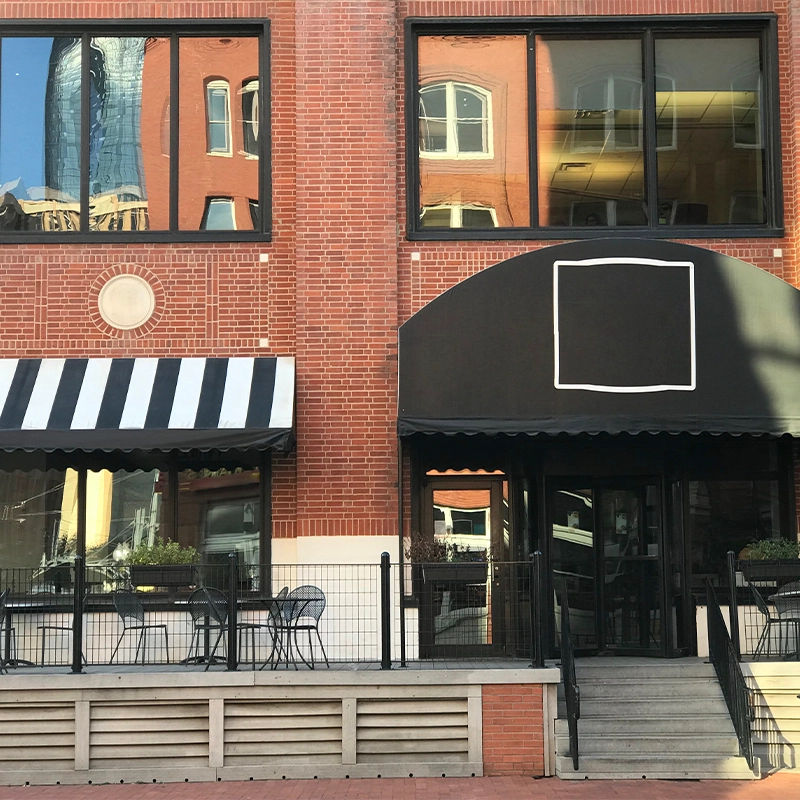 Awning Cleaning
Regular cleaning by a professional will extend the life of your awning and keep it looking its best for years to come.
Commercial Solar Panel Cleaning
Keeping your solar panels clean will ensure that they are operating at peak efficiency and generating the most electricity possible.
About Aurora, CO
City of Aurora, Colorado
Area:
Local Time:
Mayor:
Weather:
Population:
Things To Do in Aurora, CO
A Good Front Window Cleaning & Pressure Washing
Phone Number:
720-545-8422
Follow Us:
Service Areas
Littleton, CO | Lone Tree, CO | Parker, CO | Roxborough Park, CO | Castle Pines, CO | Castle Rock, CO | Centennial, CO | Ken Caryl, CO | Greenwood Village, CO | Denver, CO | Aurora, CO | Lakewood, CO | Morrison, CO | Cherry Hills Village, CO | Cherry Creek, CO | Arvada, CO | Grant Ranch, CO | Westminster, CO | Evergreen, CO | Castlewood, CO | Southglenn, CO | Louviers, CO | Sedalia, CO | Stonegate, CO | Meridian, CO | Northridge, CO | Westridge, CO | Englewood, CO | Bow Mar, CO 
©A Good Front Window Cleaning & Pressure Washing 2022